Accessibility and Usability Guide
by TomAtack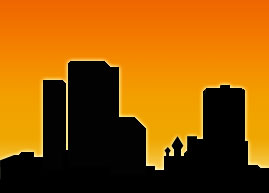 Portable Document Format (PDF)
Create accessible and usable PDF documents
What will I need?
To create or edit portable document format (PDF) documents, you will need the latest version of Adobe Acrobat Professional - currently version 8.
To attach PDF documents to the website or intranet, you will need Adobe Dreamweaver.
Before asking Information Technology (IT) to install Adobe Acrobat Professional for you, please consider:
Each installation requires an individual user license, which will have to be paid for.
It is only worth installing it if you will use it regularly.
Once installed, if you no longer need it, please inform IT so they can uninstall it from your computer and pass on your individual user licence to someone else.
Accessible and usable PDF documents
Please note: PDF documents must contain searchable text, not an image! So a scanned image of a text document is not acceptable. Scanned documents must be submitted to optical character recognition (OCR) software before converting to a PDF document.
To be accessible, PDF documents must contain:
Tags.
Descriptive text.
Language definition.
Security settings.
Correct metadata.
You may also need to define:
Reading order.
Navigation.
Bookmarks.
A valid PDF document ready to publish online will contain:
A logical structure and reading order.
Alternate text descriptions for figures, form fields, and links.
Navigational aids.
Security that doesn't interfere with assistive technology.
Fonts that allow characters to be extracted to text.
Metadata
Add correct Metadata to your PDF document.
Keywords
Text
Usability
Evaluation Tools
Accessibility full check: Advanced > Accessibility > Full Check (p. 60). Also check using online checks.
Further information
How do I add PDF files to the website or intranet?