Accessibility and Usability Guide
by TomAtack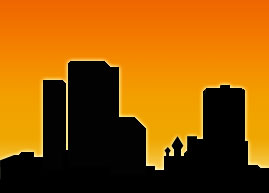 Metadata Guidelines
Add correct metadata
What is metadata?
Metadata describes content.
Metadata is used to retrieve, use or manage content.
What is valid metadata?
As with content, metadata must be labeled correctly to be accessible and usable.
Metadata must be comprehensive.
Some types of metadata are required for a web page to be valid. For example, popular keywords must be correctly defined within a metadata tag for every webpage.
Where can I find further information about metadata?
"The e-Government Metadata Standard (e-GMS) lays down the elements, refinements and encoding schemes to be used by government officers when creating metadata for their information resources or designing search interfaces for information systems."
Metadata in LiveCycle
Forms metadata is updated in LiveCycle.
Metadata in Acrobat
You will need to add your own metadata to any portable document format (PDF) documents you create.
Required metadata:
Metadata in Dreamweaver
Before doing anything with Dreamweaver, make sure you know how to use it!
How is metadata created in Dreamweaver?
Most metadata are created automatically within Webstructure.
Some metadata fields are compulsory. For example, all webpages must have keywords.
Some metadata fields are automatically defined to a default setting you may need to change.
Some metadata fields are optional. For example, only some pages will need adding to a LAWS category.
When do I add Accessible and Personalised Local Authority Websites (APLAWS) categories?
Wherever possible, pages must be given an appropriate APLAWS category. APLAWS categories must only be left blank when no appropriate category exists.
For example, the only APLAWS category associated with the main Community Partnership page is the 'partnerships' category. Although both 'Council government and democracy' and 'councils' are also applicable, these 'higher level categories' are left unchosen. 'Partnerships' is chosen as the most specific 'low level' category.
Also, individual pages within the Community Partnership section of the website will not be associated with any APLAWS category. Only the main Community Partnership page will be associated with an APLAWS category.
Find out more about the APLAWS Project, currently using version 3.01 of the Local Government Category List.
What other meta data options should I change?
DC.creator and keywords metadata are the only data you will need to change.