Accessibility and Usability Guide
by TomAtack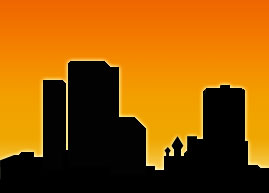 Usability Guidelines
Overview of guidelines for making websites useful, usable and used
This page contains excerpts from the 'Usability: LAWs (Local Authority Web site) Guidelines', published by the Improvement and Development Agency (I&DeA). It also lists guidelines from 'Insight - Better connected: aiming high', published by the Society of Information Technology Management (SOCITM).
These guidelines detail how to make websites "useful, usable and used."
They detail mandatory and legal requirements for UK government websites.
They also offer recommendations and strong recommendations.
Do I need to apply all usability guidelines?
The I&DeA guidelines are aimed at content generators, designers, developers, managers and marketers. You need only follow the guidelines for content providers. I have extracted the relevant general guidelines and listed them below. Guidelines applicable to specific topics are listed elsewhere. For example, all guidelines relating to forms are in the section on forms. Further information about each guideline is in the appropriate page of the report (given in brackets).
Useful
To be useful, a website must provide information people are looking for. According to SOCITM, government websites must conform with all these criteria to ensure content is useful:
Information. Do people find answers to their questions?
Currency. Can people rely on the site being up to date?
Links elsewhere. Are people referred to another organisation (using deep links) if the council does not have the information?
News value. Does the content capture people's attention by its newsworthiness?
E-mail. Can people do business by e-mail with the council?
Transactions. Can people transact business with the council (using forms)?
Participation. Do people have the opportunity to influence council policies and decisions?
Further information is available:
Usable
The 'Usability: LAWs (Local Authority Web site) Guidelines' suggest ways of making content easy to find and use.
Use team or generic e-mail addresses rather than personal ones

(pp. 40-41)

.
Display e-mail addresses using the standard e-mail format and include the correct HTML Tag

(p. 52)

.
Use terms that are familiar to citizens

(p. 49)

.
Organise information in a way that citizens understand rather than using the structure of the local authority

(pp. 49-50)

.
Do not place too much information on the page

(p. 79)

.
Use images to illustrate key concepts that citizens may find difficult to understand when expressed in words alone

(pp. 84-85)

.
Avoid using slang and idioms unless you explain their meaning

(p. 86)

.
Use unambiguous page titles

(p. 87)

.
Write using the inverted pyramid style

(pp. 87-88)

.
Do not use leading articles such as 'a,' 'an,' and 'the' in e-mail subjects and page titles

(p. 88)

.
Where hyperlinks are used, ensure that meaningful words are linked

(pp. 88-89)

.
Write using first and second-person sentences rather than third person sentences

(pp. 89-90)

.
Write using the active voice rather than the passive

(p. 90)

.
Use plain and simple English, and avoid using marketing rhetoric

(pp. 90-91)

.
Write consistently

(p. 91)

.
Write short sentences

(pp. 91-92)

.
Write short paragraphs with one idea in each

(p. 92)

.
Write succinctly

(p. 93)

.
Where information can be summarised, use bulleted lists

(p. 93)

.
Use highlighting and emphasis to make keywords stand out

(p. 94)

.
Use sub-headings to break up the flow of text

(pp. 94-95)

.
Ensure information sourced through external links is relevant (

p. 96)

.
Used
The 'Usability: LAWs (Local Authority Web site) Guidelines' also suggest how to ensure your content gets used:
When providing services for children or using information about children, ensure that permission has been obtained from their parent or guardian

(p. 96)

.
Do not display personal contact information about children such as e-mail addresses and phone numbers

(p. 97)

.
Do not include anything that could be defamatory

(p. 100)

.
Do not infringe the rights of a copyright owner

(p. 101)

.
Display details of any charges for copies of government information

(pp. 104-105)

.
Comply with specific relevant acts

(pp. 105-106)

.
Do not publish personal details without consent

(pp. 106-107)

.
Write correctly

(p. 115)

.
Use humour with caution

(pp. 115-116)

.
Use a tone that is appropriate for your audience and the message you are trying to convey

(p. 116)

.
Ensure content is accurate and up to date

(p. 117)

.
Where there is doubt over the accuracy or source of any information, incorporate a content disclaimer

(pp. 117-118)

.
Provide external links to reputable and independent sources

(p. 118)

.
Adhere to conventions on government publicity and advertising

(pp. 118-119)

.
If selecting advertising and sponsorship partners, choose brands that are trusted by citizens

(pp. 119-120)

.
Do not provide an excessive number of links to a single external source

(pp. 120-121)

.